A New Zealander by birth, Maureen lives on the Mendocino Coast of California. Her most recent poetry collection is Earthward (Finishing Line Press, 2014). Previous collections include Rogue Wave at Glass Beach (2009) and Quickening (2007), both from March Street Press. Quickening was also first runner-up in the 2007 Finishing Line Press/ New Women's Voices competition. She has also been a finalist in several other book contests. Her poetry has also appeared in numerous journals and anthologies and has been nominated for a Pushcart Prize. Crossing the boundary between the arts and the sciences, her poems have been included in a textbook on computer graphics and geometric modeling and used in a university-level geology course.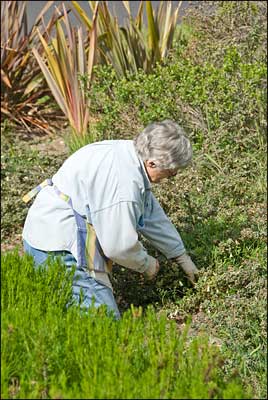 Maureen is a former executive director of the Mendocino Coast Writers Conference. Before moving to Mendocino she helped organize the monthly Waverley Writers poetry readings in Palo Alto, CA. She has led poetry workshops for Waverley Writers, the Mendocino Coast Writers Conference, College of the Redwoods an the Mendocino Coast branch of the California Writers Club.
Her other interests include gardening, observing the wildlife around her home, and creating hand-made books.